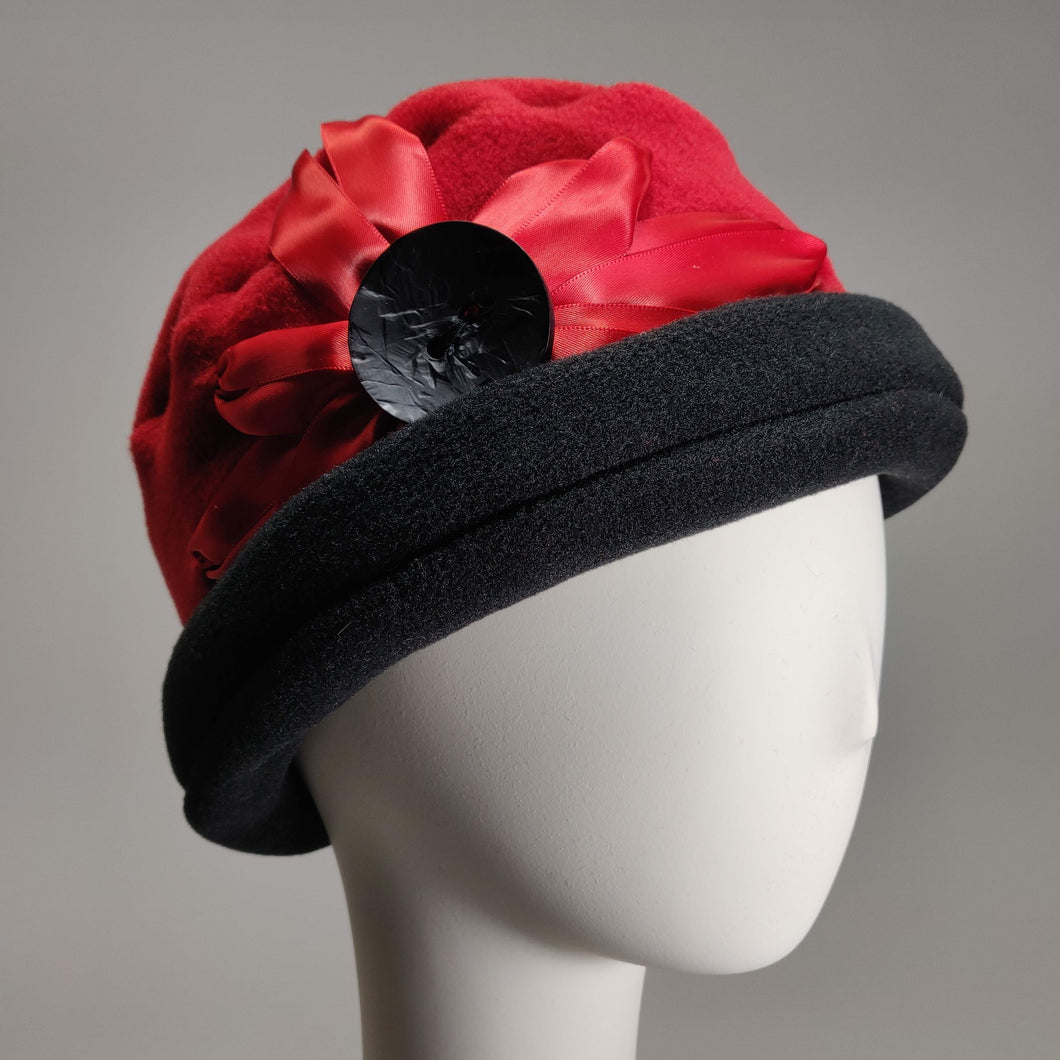 Nikki
Regular price $76.00 Sale
The Nikki hat has a turned up brim with a large ribbon flower gracing the side. It has a nice structure to it and a compact shape. This hat looks great with a wide variety of hair lengths. 
Comfortable fit. Our fleece has lots of stretch.
Earflaps for extra warmth
Micro fleece lining
Grips the head nicely in a wind
Good in the rain
Machine wash and dry
Turn your hat inside out when you pack it in your purse. It helps keep the purse lint off of it and protects the ribbon from getting snagged. Turn it right side out when you're ready to wear it and it's perfect every time. Don't just save it for the coldest weather, it is the best rain hat. This hi-tech polar fleece wicks the water away from your skin, even in a downpour, and keeps you warm even when it's wet. Perfect for those damp, wet, cold days.